Sponsors of the Mobile Journalism Awards donate prizes and money to support the mission of Visual Editors in advancing advance visual journalism scholarship.
Sponsor packages can include marquee interactive banners and sponsor passes to attend every live event where the mobile journalism community gathers for workshops, conferences and the awards gala.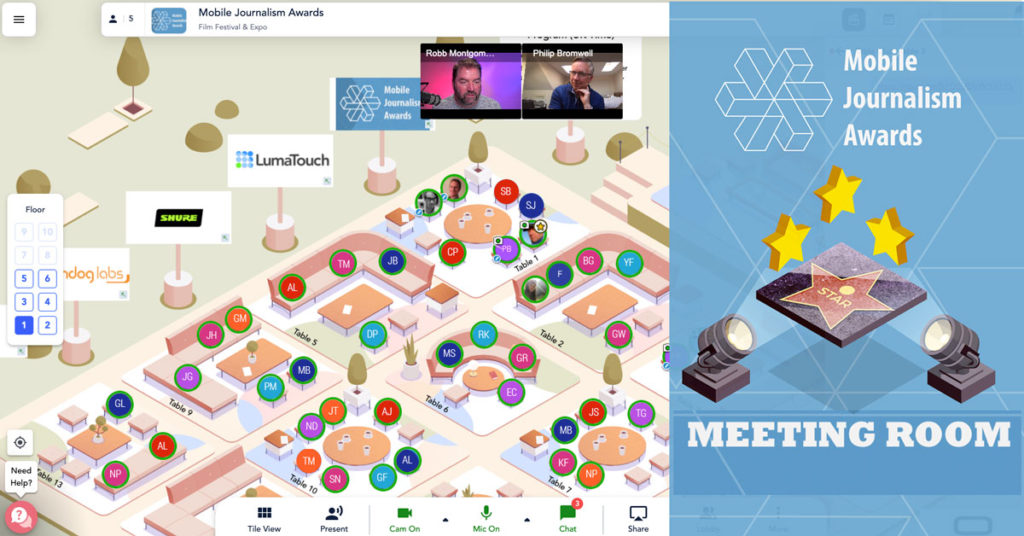 In-kind and cash donations to the public charity are accepted and current sponsors include Luma-Touch, Røde, Smart Film School, MoonDog Labs, Filmocracy, IK Multimedia, Shoulderpod, and Shure.
Contact the Chair of the mobile Journalism Awards, Robb Montgomery, to develop a Sponsor Package for your organization.
Schedule time with Robb
The Mobile Journalism Awards and Workshop advance, identify and celebrate the best mobile journalism reporting each year.
• Join us at the online Fall Workshop on September 24 & 25 to kick off Season Three of the Mobile Journalism Awards.
• Answer the Call for Entries in October.
• Attend the Awards Show in April