The Mobile Journalism Awards and Workshop advance, identify and celebrate the best mobile journalism reporting each year.

Finalists are screened in the #MojoAwards film festival in April and winners are invited to lead a panel at the #MojoWorkshop each September.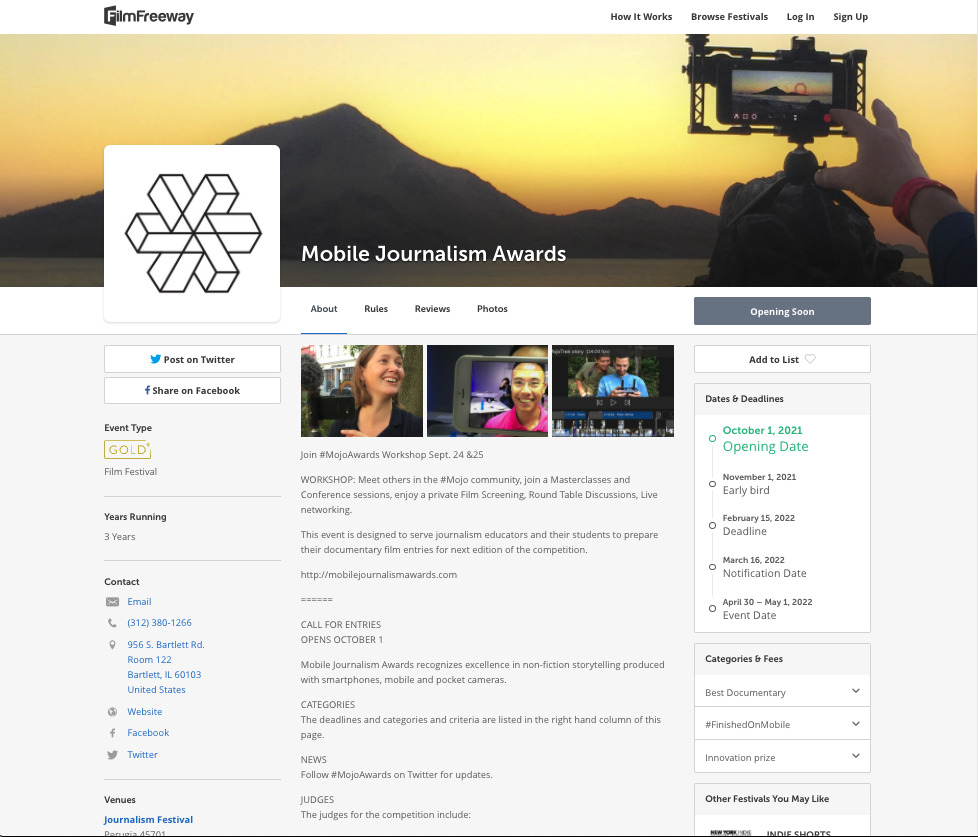 ---

• Answer the Call for Entries.

~ See the best #Mojo documentaries.
~ Meetup with other mobile journalists.
~ Join the Red Carpet and Awards Gala.
CALL FOR ENTRIES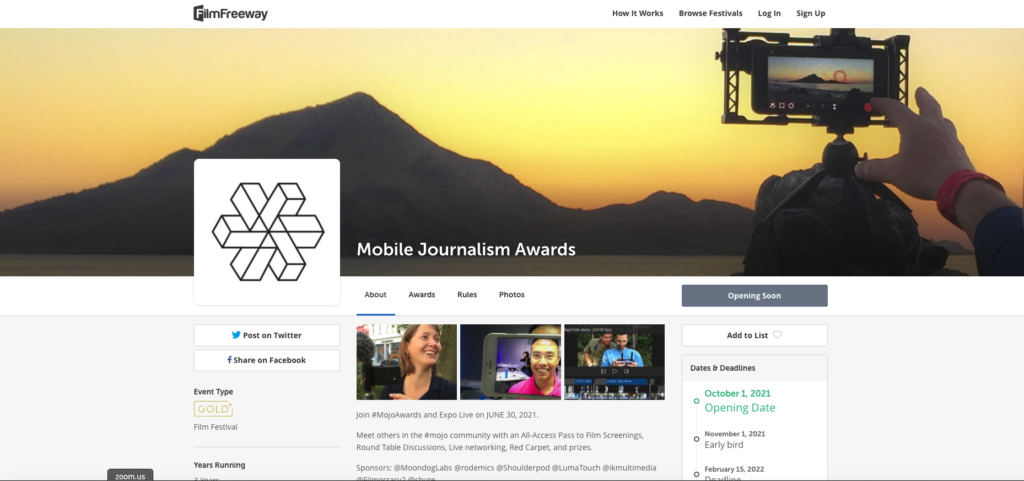 CATEGORIES
Best Documentary
• Non-fiction subject between 3 and 10 minutes in length on any topic. Must be accurately reported with integrity using journalism ethics. Creative approaches to editorial illustration and narrative exposition that push the frontier of the documentary genre of are certainly welcome.
Innovation prize
• Submit a video that shows an innovation project that embraces mobile journalism. (For example: Creatively exploit a unique feature or failing of mojo, Code a killer Mojo app, or assign 12 reporters to Mojo swarm an event using only smartphones)
The judges are looking for amazingly innovative ideas that can inspire others.
Do not enter a documentary film or news reports in this category.
#FinishedOnMobile
• Your submission can be a documentary, TV News a package, Web series, Social media reporting, or similar.
The entire project must be edited and finished with mobile videos editing apps.
No laptop or desktop computers were used to finish the film.
This category is sponsored by Luma-Touch, makers of Lumafusion.